Axalta Color Collections
Axalta Coating Systems is excited to offer a growing portfolio of colors to KeyShot users. Axalta's long time history of digital rendering color science leads the way to realistically visualize automotive paints. Brilliant colors seen on hot rods, automotive production units, heavy duty trucks and futuristic vehicles are available in the down load library. New production colors and trend colors are updated throughout the year. All of the Axalta Color Collections are free and available for immediate download.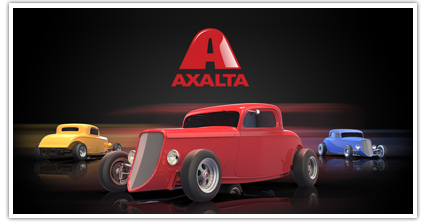 OLD-TECH® Materials
For more than 50 years, MOLD-TECH has been the leader in texturizing with their state-of-the-art design studio developing thousands of unique texture patterns for every worldwide industry. In an exclusive partnership, those textures now come to KeyShot as material sets for a wide range of MOLD-TECH materials.